Since the start of our endeavour, we at
Learning Path Driving School
, have been offering two types of driving lessons….
» Learner Drivers Lessons » Overseas Drivers Lessons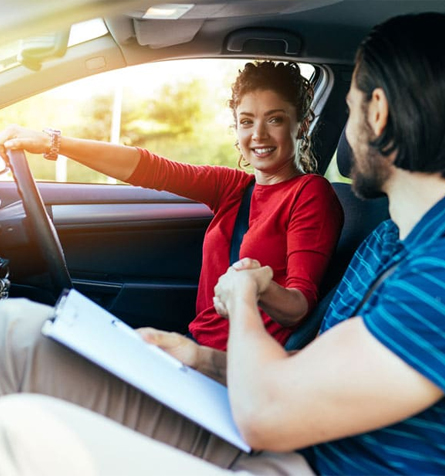 Learner Drivers' Lessons
When it comes to offering driving lessons in Melbourne, VIC, we are, to be frank, next to none, in terms of professionalism and perfection. Our lessons are conducted by highly experienced trainers, who are not only licenced and professionals, but who know how to impart the lessons, taking into account the respective mental setup of the individual trainees. They are compassionate and cordial, patient, and always willing to go the extra miles to make the trainees feel at ease. They will never be found wanting when it comes to resolving queries, even if they are out of the course content. They will also come up with useful tips based on the knowledge they have gathered – something no curriculum can teach.
Our learners' drivers' lessons come in various packages of different durations – but all with the common goal of imbibing the best and all-encompassing lessons in details right from the scratch. Though the price differs as per the duration, they are never exorbitant.
Overseas Drivers Lessons
We also offer lessons to overseas drivers, or in other words, those who are non-residents or non-citizens of Australia and are staying in and around Melbourne, VIC. We can serve you in two ways – we can impart driving lessons and make them prepared to crack the driving test at one go.Thus, if you are the owner of an overseas driver's licence and looking forward to getting an Australian Drivers Licence, Learning Path Driving School is the best place to come to. We will help you to get a local drivers' licence. We offer driver lessons to the overseas licence holders as well and guide them to get their Victorian Licence with ease. We can also help them with the application for a driver's licence in Victoria.
CONTACT US for further details without any delay whatsoever to get the service you are looking for!