The Most Driving Lessons in Endeavour Hills
If you are looking forward to cracking your driving test at one go and grabbing your much vetted driving licence, you must be trained by the best tutors, who offer the best driving lessons. What better name can you opt for than
Learning Path Driving School
if you are in Endeavour Hills? We are the best name, offering some intense driving lessons in Endeavour Hills, which include both manual and automatic transmission technicalities.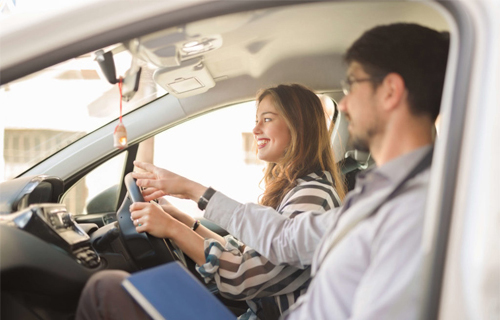 Our Endeavour Hill Driving Lessons are all inclusive
The Endeavour Hill driving lessons we offer, include every driving skill set and technical nitty gritty thereof, the present VicRoads driving and traffic rules and even a fair knowledge of the spare parts of your car and the functionality.
Our driving lessons come in various packages of varying duration, so that regardless of the package you choose, you get the same lessons.
Our driving lessons near Endeavour Hills are flexible
Flexibility is the main USP of our driving lessons near Endeavour Hills. Our driving lessons are such that they can be formulated to match the grasping prowess of the trainees so that they can master the skills with authority and confidence.
In spite of being of such high quality, our driving lessons come at a cost effective price.
FAQ
That depends on your grasping skills and your daily routine. We have lessons of various duration and price for you to decide from.
Worry not. Firstly, our driving instructors are skilled enough to help you learn at a pace you are comfortable with. And our driving lessons are flexible enough.
Surely. You can go through our refresher driving course, and we do convert overseas licence to Australian licence.